Life at Quanta
Our
values
were created by our team and we truly live by them every day, they are considered in every decision that is made and ensure we do right by OUR TEAM, clients and candidates. Making it an even better place to work.
Just a few stats

Gender Split
48/52 Gender Split
48% of our workforce and over half of our leaders are women.

Promotions last year
38 Promotions last year
Proving that our clear promotional pathways are a great success!

Raised for charity last year
£43k Raised for charity last year
Making a difference by supporting local, national and global charities.
Read more

Offices
5 Offices
Ensures we can continue to support our clients on a global scale.
Read more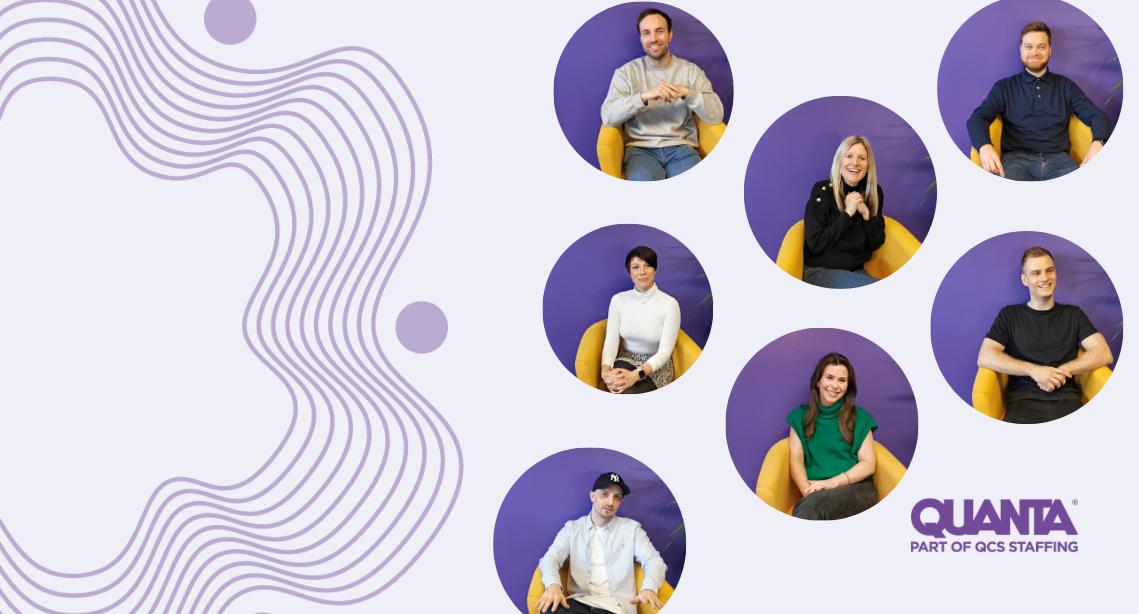 Meet some of our team
and hear why they love Quanta
We might be a little bias on this one but we think we have the best team ever! Turns out they like Quanta a lot too. We asked them what they love about Quanta...


We Love Perks
We offer a wide range of benefits, perks and incentives; including health benefits, early finishes, corporate football tickets and so much more!
FIND OUT MORE