An introduction to
Self Bill and InTime
InTime
InTime is our web-based software which automates and streamlines the core back-office functions of timesheet and expense processing, payroll, billing and reporting.
Self Bill
Self-Bill allows us to produce invoices on our contractors' behalf, meaning they are no longer required to submit a limited company invoice or umbrella company invoice along with their timesheets. Therefore, saving them time!
Self Bill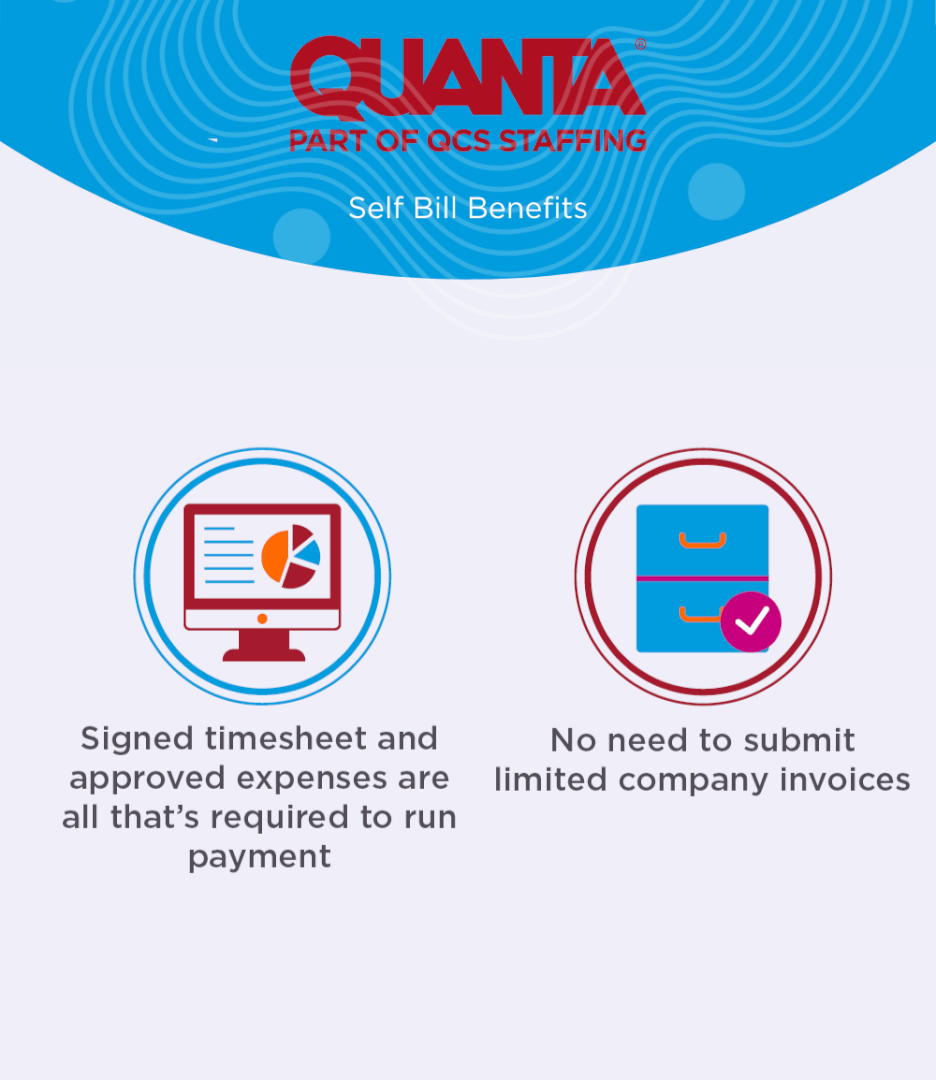 Can you explain Self Bill in more detail?
Under Self Bill, contractor and umbrella companies are no longer required to produce and submit invoices. Instead, once a timesheet has been approved and sent to Quanta, we are able to generate an invoice on the contractor's behalf.

Contractors will then receive payment and a copy of the Self Bill (reverse) invoice by email.
How will it benefit our contractors?
As we will be able to pay contractors with only an authorised timesheet this will really reduce administration for contractors, reduce queries and speed up the payment process.
An umbrella company handles my invoices, do I need to sign the agreement?
No, please make us aware of your umbrella company and we will send the Self Bill agreement to them.
Can I see what the Self Bill invoices look like?
Yes. Please contact our accounts team as they can send you an example invoice.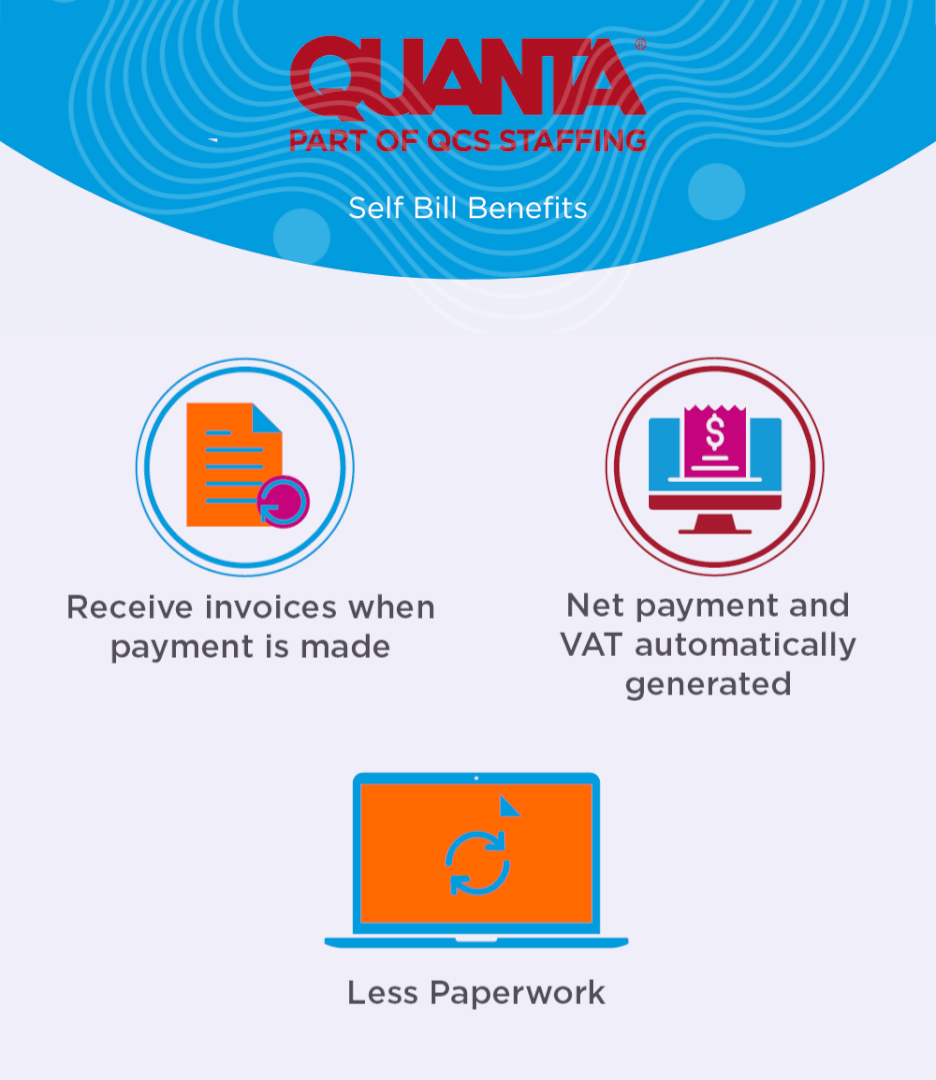 InTime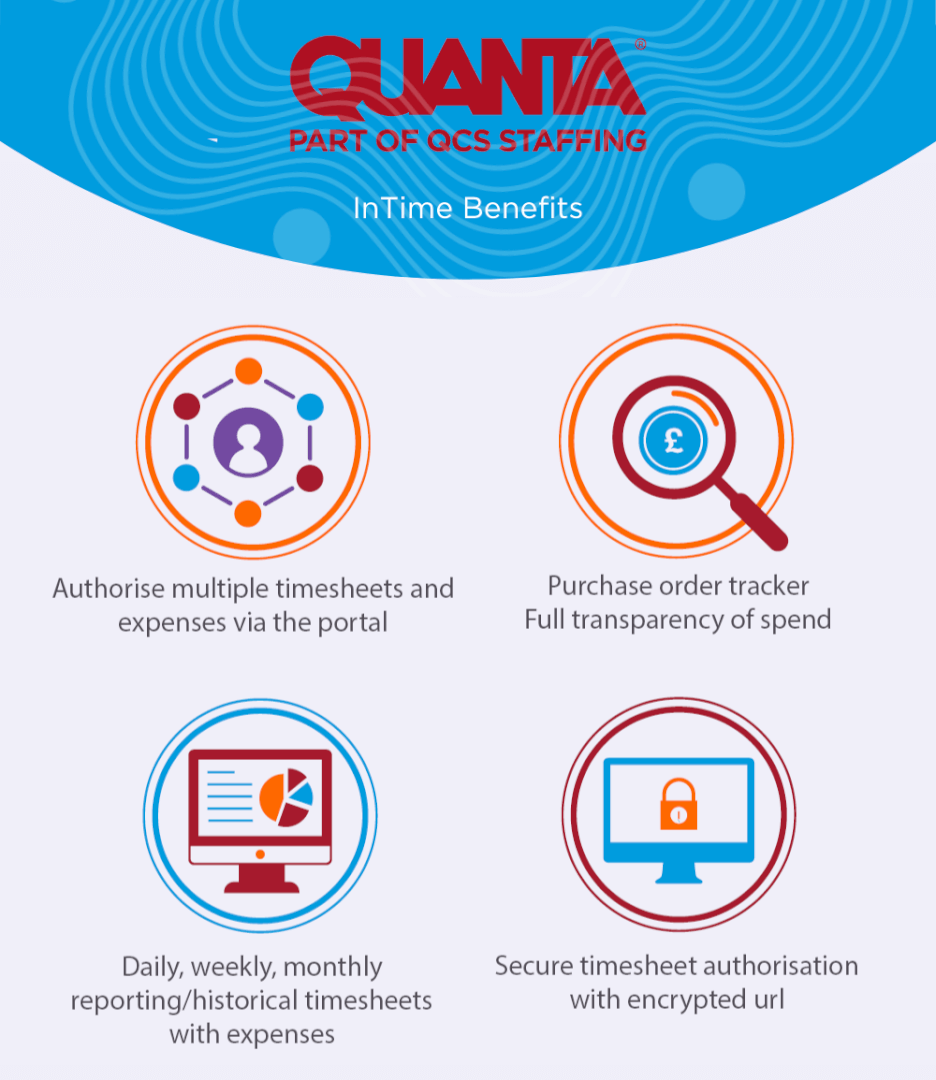 Why utilise an online timesheet system?
We decided to move over to an online timesheet system to really streamline our processes and increase the speed of timesheet capture, billing, payroll and reporting. It allows us to improve visibility and control for everyone involved in the pay and bill process and streamline accurate data flow between the front and back office.
By implementing automated timesheet and billing it also means our accounts team can focus on providing more support to contractors and colleagues both on a day to day basis and with larger projects in the future.
How does it benefit our contractors?
There are multiple benefits and these include the ability to submit timesheets via a smartphone or tablet – taking away the need to sign and scan paper timesheets. Outstanding payments and the approval status of timesheets and expenses can be easily tracked through the portal and you also receive full transparency of previous invoices, remittances and payments to assist with account filing and tax returns. The system is also easy to use, with clear instructions and a simple process.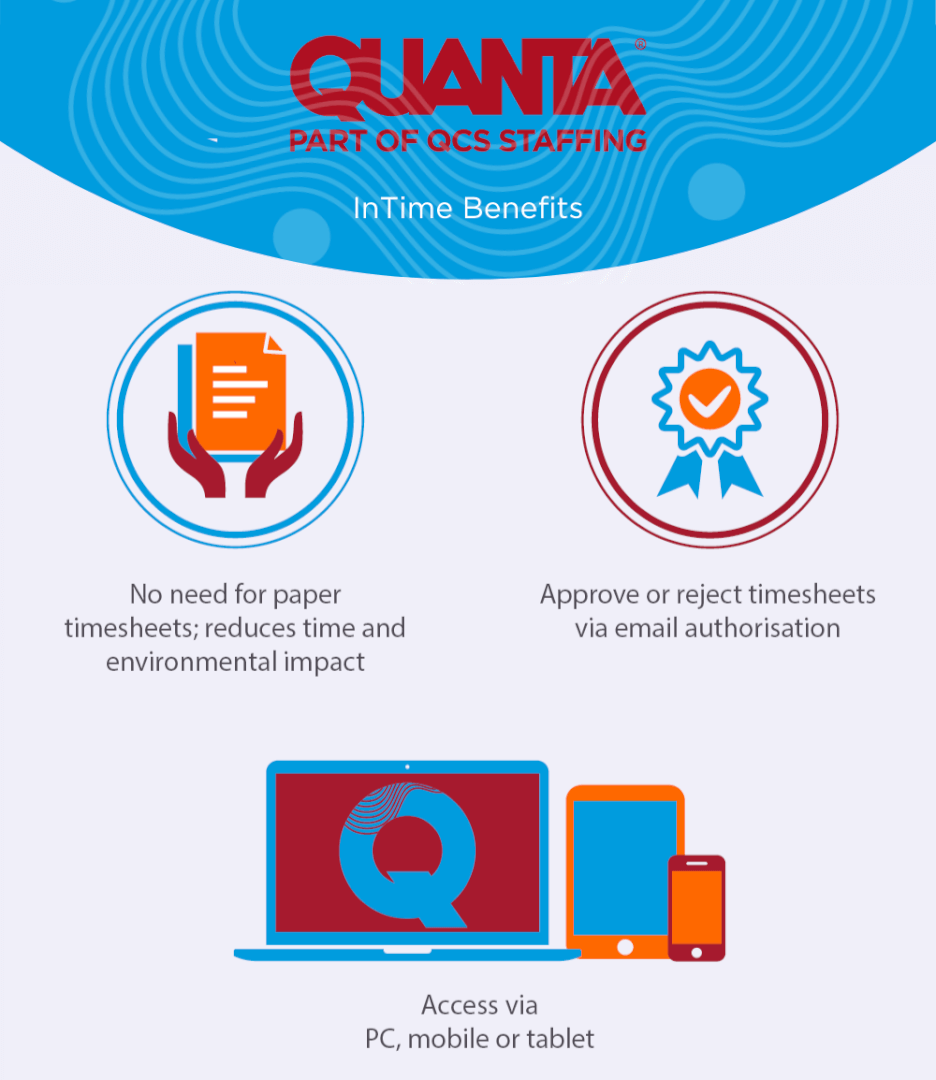 For more information on Self Bill or InTime, please contact either your Quanta consultant or our accounts team on 01442 870700 or email accounts@quanta-cs.com